Roisin McCormack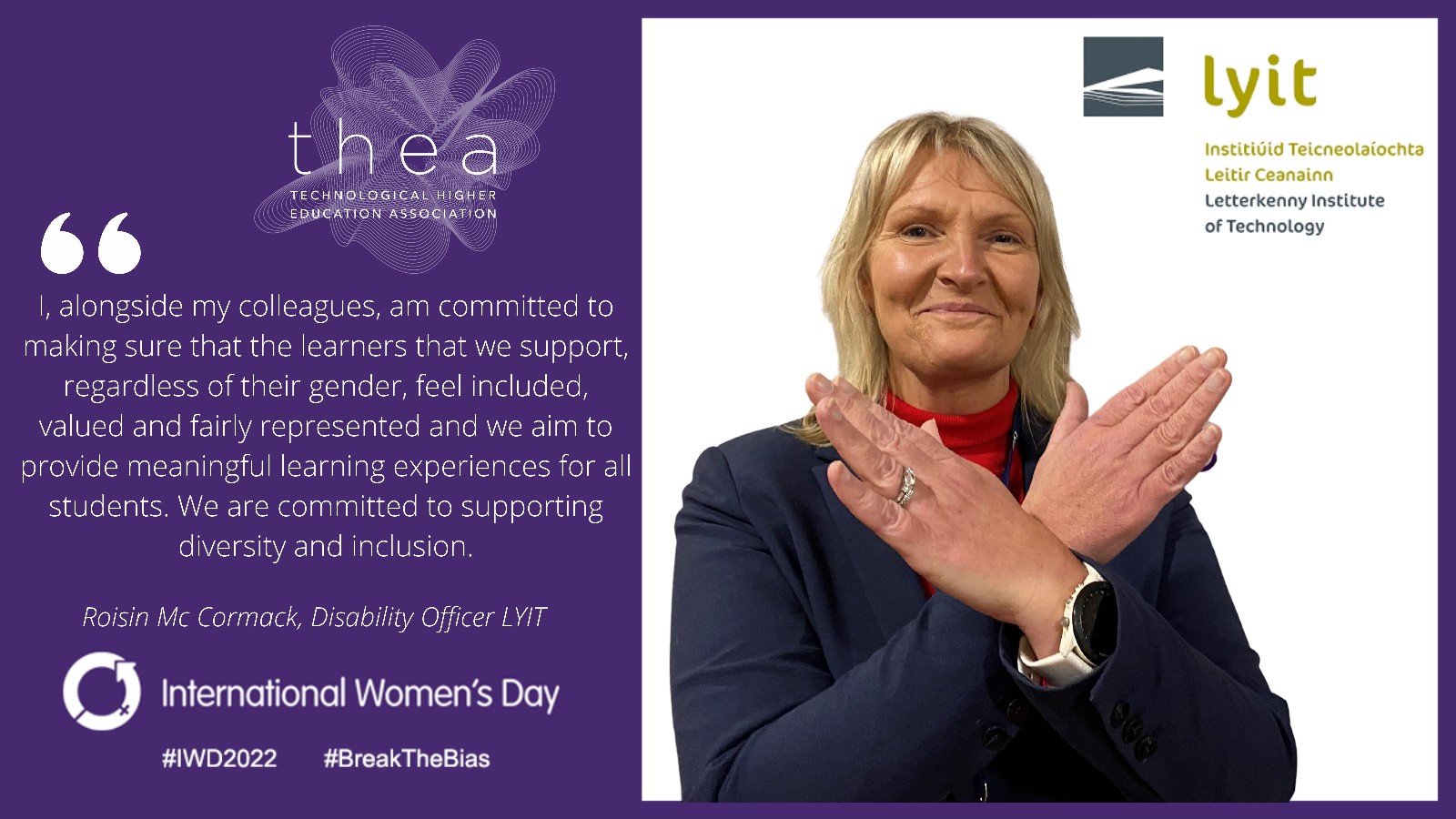 Roisin Mc Cormack, Disability Officer, LYIT
Roisin Mc Cormack has been a long-time advocate for diversity, equality and inclusion. A qualified secondary school teacher, Roisin was driven to continue her passion for equality and completed a Certificate in Equality and Access from UCD. Roisin took up the role of Disability Officer in 2011 at LYIT. Since then, she has worked endlessly in promoting and ensuring access to higher education for all students with disabilities. Roisin also achieved an MSc. In Education Management.
"I, alongside my colleagues am committed to making sure that the learners that we support, regardless of their gender, feel included, valued and fairly represented and we aim to provide meaningful learning experiences for all students. We are committed to supporting diversity and inclusion" says Roisin.
"Our approach is person-centred, breaking stereotypes with a culture and attitude of what we can do – not what we can't do".
Roisin helps coordinate the Access course at LYIT which provides a second chance education and supports women returning to education. She has also set up the ADHD project, specifically targeting undiagnosed girls with ADHD and ensuring support is in place to help achieve potential.
In the community, Roisin coaches the U16 and Minor girls GAA and encourages female participation in sport.
"I set up 'Gaelic for Girls in Club' which targeted inactive girls, provided training and fun activities and facilitated team involvement as required. I am very passionate about women's involvement in Sport. if you don't see it, you can't be it" says Roisin.
Already a part of the movement, Roisin will continue her passion for equality and #BreakingTheBias.