Clodagh Roper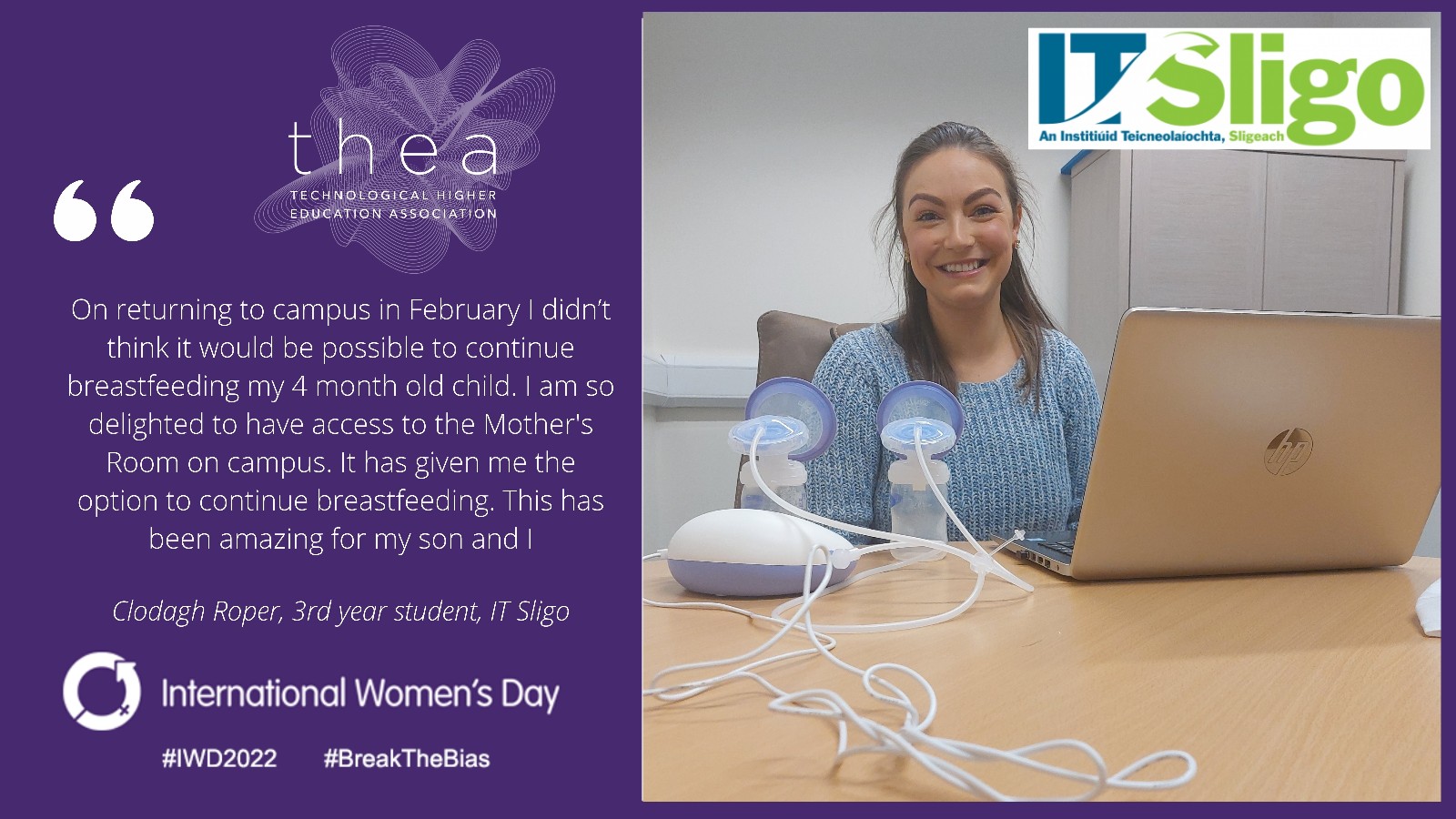 Clodagh Roper, 3rd year student, IT Sligo
Clodagh Roper is in 3rd Year of her degree in Health Science and Physical Activity. Clodagh is one of first users of IT Sligo's recently upgraded Mothers Room on campus. The room is for expectant mothers who may need a quiet space on their own, at any stage during their pregnancy. The room is also set up to cater for mothers who have returned to campus who are breastfeeding and want to express for their baby.
Clodagh is delighted to be able to access the room and it has made a major impact on her ability to keep up her breastfeeding journey for her young son; "On returning to campus in February I didn't think it would be possible to continue breastfeeding my 4 month old child. I am so delighted to have access to this room, and it has given me the option to continue breastfeeding. This has been amazing for my son and I."
IT Sligo has just signed up to the "We're Breastfeeding Friendly Sligo" initiative. This initiative aims to improve the health and wellbeing of breastfeeding mothers, babies and their families by encouraging businesses, organisations and communities to become Breastfeeding Friendly Sligo.
IT Sligo wants to ensure support for the health and wellbeing of mothers and their babies throughout their pregnancy and afterwards ensuring that in some small way they #BreakThebias.