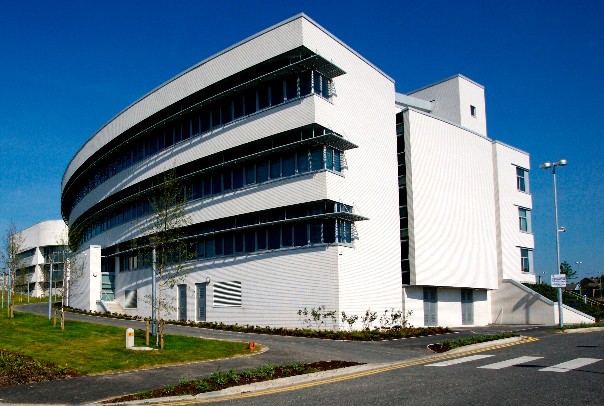 Waterford Institute of Technology welcomes the Minister for Education and Skills' announcement this week of the decision to grant TU4Dublin's application for designation as a technological university.
Speaking about TU4Dublin's designation as Technological University Dublin (TUD), WIT President Prof Willie Donnelly said, "This is an exciting day for higher education and for the Technological University for the South-East as we prepare to make our own submission in September. We have been working towards university designation in Waterford for over ten years now and together with our partners in Carlow, look forward to delivering a world class technological university for the South-East".
The announcement took place on DIT's Grangegorman campus on 17 July at an event attended by An Taoiseach Mr Leo Varadkar, Minister for Education and Skills Mr Richard Bruton and Minister of State at the Department of Education with special responsibility for Higher Education Ms Mary Mitchell O'Connor.
Speaking at the launch Taoiseach Leo Varadkar said: "This is an historic day for the future of higher education in Ireland. Project Ireland 2040 prioritises the expansion and consolidation of Higher Education facilities, to boost economic development across the country. Technological universities are central to delivering on this core objective and will stimulate a more balanced growth of population and employment across Ireland. The ambition is simple: to drive regional development and provide more opportunities for individuals, enterprise and the community. Making higher education accessible to all is the best way of making Ireland a country of equal opportunities.
Minister Bruton said, "Following consideration of the international advisory panel's report and positive recommendation and the supportive views of the HEA, I am pleased to announce my decision to grant TU4Dublin's application for designation as a technological university. TU Dublin has the potential to be ground-breaking by providing a new, flexible teaching and learning framework to students that is informed by research and offers opportunities for students to pursue diverse programmes across the range of levels on the National Framework of Qualifications (NFQ). This is an opportunity to build a new higher education system that is inclusive and reflects the educational demands and economic needs of Ireland."
In a statement from Dr Joseph Ryan, CEO, Technological Higher Education Association (THEA) he says "We are grateful for the vote of confidence in the technological HE sector and look forward to the increased diversity and choice that further TU designations will bring to higher education in Ireland.
"We welcome the investment made to date in the landscape restructuring and anticipate with interest the allocation of further funding to the three remaining TU consortia in the South-East, Munster and Connacht. This week we will lodge a collective pre-budget submission with the Department of Finance on behalf of the entire Technological HE sector on the core funding that is required for our sector in Budget 2019. In that submission we will ask the Minister for Finance Paschal Donohoe to mirror the confidence of Ministers Bruton and Mitchell O'Connor in the technological HE sector with a robust package of investment as a stepping stone to establishing a sustainable funding model in the near future.