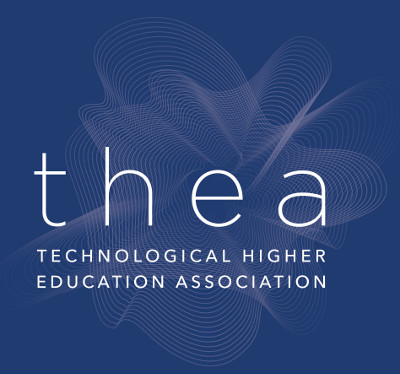 THEA welcomes €50m Technological Sector Advancement Fund
The Technological Higher Education Association welcomes today's announcement by the Department of Further and Higher Education, Research, Innovation, and Science (DFHERIS) regarding the allocation of €50 million Technological Sector Advancement Fund. The Technological Sector Advancement Fund (TSAF) is an integral investment that demonstrates the government's recognition of the vital role played by technological higher education institutions in shaping the nation's economic growth, social progress, and technological innovation. This funding announcement presents a unique opportunity for our member institutions to expand their horizons, drive transformative research, and equip students with the cutting-edge skills needed to thrive in a rapidly evolving world.
The TSAF will enable technological higher education institutions to invest in state-of-the-art research infrastructure and cutting-edge technologies, propelling Ireland to the forefront of scientific discovery and technological innovation. The benefits will extend far beyond our campuses, reaching into local communities and industries, making substantial contributions to Ireland's economic competitiveness on a global scale.
Welcoming the announcement, Dr Joseph Ryan, CEO, THEA said: "This funding will empower our technological higher education institutions to lead the way in research, innovation, and skills development, propelling Ireland to the forefront of global competitiveness. We are committed to driving meaningful change and fostering a future-ready workforce that will positively impact our society and economy."
-ends-
For further information please contact:
Róisín O'Connell, Head of Communications, THEA: (087) 9193333, roisin.oconnell@thea.ie