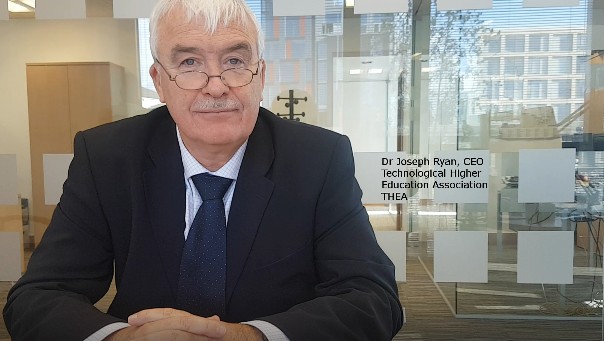 The time for technological higher education is here and now
Today's budget statement sees an overall lift in higher education current expenditure enabled by the increase in the employer contribution under the National Training Levy. It's not surprising then to see that the focus of the use of this funding is on programmes that are close to enterprise and that can be seen to have tangible economic and societal benefits. We welcome the aspirations announced today for the higher education sector, in particular the focus on innovation and entrepreneurship in higher education teaching and learning. Our sector is rooted in meeting the demands of industry, in creating learning environments that produce work-ready graduates with 'on the job' experience in practical and academic fields that exist as a response to skills requirements of industry in both rural and urban areas.
The time for technological higher education is here and now.
Our sector has been a catalyst for economic development right around the country. Our institutions are best placed to deliver on the expectations that lie within the over-arching Project 2040 strategy. In support of those aspirations, THEA's pre-budget submission called for a significant investment in capital and capacity-building in order to equip the sector by bringing archaic and ageing infrastructure and equipment up to industry standard. It is appreciated that much of that response will come through capital investment programmes, which are being looked at proactively and will be announced subsequent to Budget 2019.
We are pleased to note also that there are initiatives related to the implementation of the recurrent funding allocation model and that include specific instruments focusing on the build of innovation, support for learning and teaching, the build of leadership capacity within the sector, and support for the further investment in flexible and distance learning. We welcome the aspirations of Budget 2019 and look forward to further capital announcements required to equip our sector in meeting those aspirations.
Dr Joseph Ryan, CEO Technological Higher Education Association