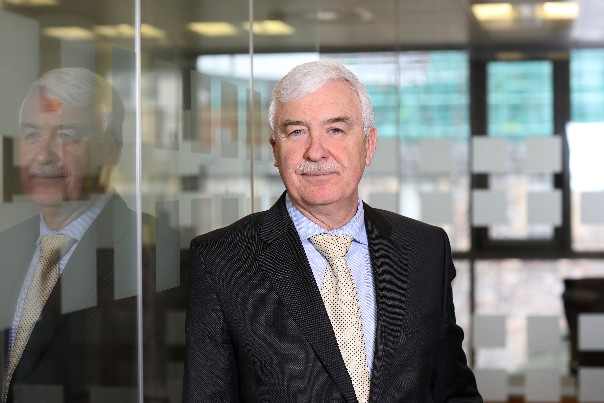 Department of Education and Skills budgetary announcement
Statement from Dr Joseph Ryan, Chief Executive, Technological Higher Education Association (THEA)
The budgetary announcement today by the Minister for State with responsibility for Higher Education, Mary Mitchell O'Connor TD, of €153 million increase in funding for Tertiary Education, including a multi-annual programme of €90 million for Technological Universities and a new initiative to promote Research Excellence is warmly welcome by THEA.
Our Institutes of Technology are located across the country and they make a significant contribution to regional sustainability. Under the National Strategy for Higher Education to 2030 they are afforded the prospect of forming Technological Universities once they satisfy stringent criteria. Following the passing of the relevant legislation in 2018, the first such institution, TU Dublin, was formally designated and opened in January 2019. The commitment to change that this asks of learners, of staff, and of communities who value hugely their regional institutes, is considerable and the challenge in creating these new entities should not be underestimated. The announcement of a multi-annual fund of €90 million to assist the development and progression of Technological Universities arising from the collective work of the Technological University Research Network group (TURN) is highly significant and recognizes that significant support is necessary to effect successfully this scale of change.
The emergence of Technological Universities represents the most significant enhancement for Irish higher education in decades. This innovative and complementary university type will enhance the diversity of our national provision; the spatial distribution of the new TU sector as it emerges from the footprint of the Institutes of Technology sector can make a critical contribution to regional balance. It is signalled in Project Ireland 2040, the National Skills Strategy, the National Strategy for Higher Education and Future Jobs Ireland. The financial support announced in Budget 2020 will enable our Technological University consortia to deliver on the strategic priorities as set out in Government policy, specifically in relation to research-informed teaching and learning excellence, regional development, and socio-economic connectedness to the regions. The TUs will offer a system of higher education which, through its distinctive academic learning environment, is designed to meet the employment and skills needs of Ireland's regions through existing well-established and embedded links to employers and local communities. They will offer the full spectrum of higher education, from Level 6 to Level 10 of the NQF, across a greater geographic and socio-economic footprint.
We strongly welcome the detail provided around the Human Capital Initiative that was originally introduced in the previous budget. This is fuelled through the National Training Fund and THEA looks forward to working closely with enterprise on the three pillars of this focused initiative. These include graduate conversion courses and the provision of additional places on existing undergraduate courses in areas of identified skills needs. This will assist students and business to calibrate offerings in an agile manner and in line with the needs of the economy. The particular focus on innovation and agility within this call will assist the system as a whole to reorientate to meet the changing requirements of learners and society as we move away from a front-loaded education model to one where citizens are facilitated to engage with higher education as and when they need it.
THEA is delighted to acknowledge the award of €2 million that is being provided for student mental health and wellbeing initiatives in the higher education sector. The increasing numbers and diversity of the student population brings with it a responsibility for the institutions to be able to support adequately their learning communities. We are working closely with the Union of Students in Ireland, who have been strong advocates in this area, to build awareness of the requirements and increased resources that are necessary to ensure that all students have access to the supports they require through their learning journey.
Finally, THEA strongly welcomes the establishment of the €3.3 million fund to strengthen the international competitiveness and visibility of Ireland's research capability. International collaboration is a key part of research and innovation in our sector. As an example, almost one-quarter of research activity each year with in the sector is supported by involvement in pan-European research projects funded by the European Union, a significantly higher proportion than is typical across the wider Irish higher education sector. Securing funding from Horizon 2020 is a high priority for many of the institutions. As examples, both WIT and CIT are ranked in the top 10 Irish higher education institutions in terms of funding secured from Horizon 2020, and at 17% of CIT's success rate is three points higher than the national average for higher education institutions. Horizon Europe will present a real opportunity for the sector to build on its Horizon 2020 success.
That Irish higher education has suffered through want of investment for over a decade is a point universally acknowledged. It has seen our standing in such as international rankings fall and the repeated advice from the sector has been focused on ensuring that remedial action is taken in time to ensure that our system is not irreparably damaged and that we are afforded some opportunity to regain a standing in a globally competitive market. It is no exaggeration to argue that Ireland's social cohesion and economic future are inextricably related to the health of the higher education system. Against this backdrop, today's announcement is most significant and warmly welcomed at a time of acknowledged pressure on the public finances and in the face of an uncertain Brexit. This represents a significant vote of confidence in the catalytic power of higher education to protect and enhance our national interests. This multi-stranded injection will assist higher education to meet the ambitious expectations of it contained in national policy framed under Project Ireland 2040.
Note: The Technological University Research Network is a high level working group examining how TUs can achieve their sectoral and national objectives such as are set out in Project Ireland 2040, the National Development Plan, Future Jobs Ireland and Horizon Europe. IT is independently chaired and membership of the working group includes the Department of Education and Skills, the Higher Education Authority, the Technological Higher Education Association and each of the technological university consortia institutions.