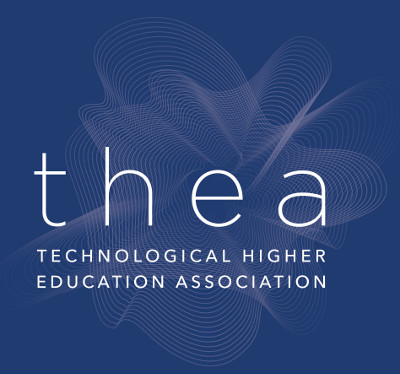 On behalf of the Technological Higher Education Association (THEA), we welcome the publication of the OECD Skills Strategy Ireland. This comprehensive report provides valuable insights that will aid in shaping our future strategies for skills development in Ireland.
We commend the OECD for recognizing the importance of skills in driving economic growth, fostering innovation, and addressing social inequalities. The report rightly highlights the need for a holistic and integrated approach to skills development, which aligns with the technological sector's mission, and including the new Technological Universities, to provide high-quality education that equips learners with the skills needed to excel in their chosen fields and contribute to Ireland's prosperity, right throughout the regions.
One aspect we particularly appreciate is the emphasis placed on lifelong learning and upskilling. In an ever-evolving and rapidly changing global landscape, it is crucial to empower individuals with the ability to adapt and acquire new skills at all stages of their career development. THEA institutions are committed to promoting continuous learning opportunities and fostering a culture of lifelong learning among our students, graduates, and professionals.
Furthermore, we are pleased to see the report's recognition of the central role played by higher education institutions in skills development. THEA member institutions, as key contributors to the Irish education ecosystem, actively engage in research, innovation, and collaboration with industry partners and are drivers of regional economic growth. We recognize the need for even closer collaboration between higher education, industry, and policy-makers to ensure our graduates possess the skills demanded by business and enterprise.
The report's emphasis on digital skills is particularly relevant. As Ireland strives to become a leading digital economy, it is imperative that our education system equips learners with the necessary digital literacy, computational thinking, and technological skills. THEA institutions have been at the forefront of digital transformation, integrating technology into our programs and fostering digital competence among our students.
Additionally, we appreciate the report's attention to addressing equity and inclusivity in skills development. It is essential that opportunities for skills acquisition are accessible to all, irrespective of background or circumstance. THEA institutions are committed to promoting diversity, inclusivity, and widening participation in higher education, ensuring that individuals from all socio-economic backgrounds and all walks of life have equal access to education.
Responding to the publication, Dr Joseph Ryan, CEO, THEA commented: "The findings of this report shed light on the incredible progress that we, as a country, have made in nurturing a highly skilled workforce and reinforce our position as a global leader in education and innovation. At THEA, we remain committed to collaborating with stakeholders across the education sector, industry, and government to address the identified challenges and build upon our successes. We look forward to working with the Department of Further and Higher Education, Research, Innovation, and Science, and with industry partners and other stakeholders to explore the recommendations in this report."
-ends-
For more information please contact:
Róisín O'Connell, Head of Communications, THEA: (087) 9193333 roisin.oconnell@thea.ie