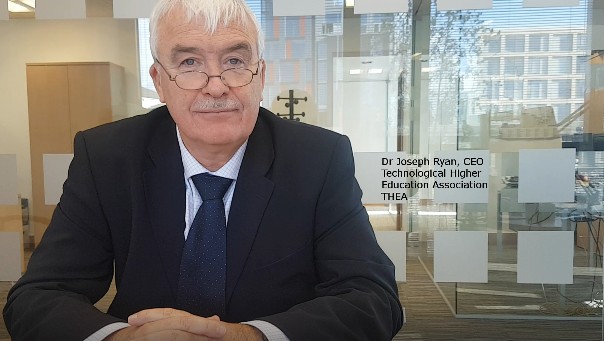 Statement from Dr Joseph Ryan, CEO, THEA
THEA welcomes the funding announcement today, 18 October, from the Minister of State with responsibility for Higher Education, Mary Mitchell O'Connor TD. The significant proportion of funding - €11.8m – which is allocated to Technological University consortia is significant not only in terms of the quantum, but also because it signals the continuing support from Government of the emergence of the Technological University Sector.
The TU sector, as it emerges from the footprint of the institutes of technology, will be a catalyst for change in Irish higher education. These institutions will
- award qualifications up to Level 10 of the NFQ;
- be the primary provider of Levels 6 and 7 programmes in higher education
- be a primary HE provider of apprenticeship programmes – both the new types of apprenticeships and the traditional craft apprenticeships;
- deliver part-time, full-time, campus- and work- based modes of learning;
- anchor themselves in STEM disciplines and maintain and build on their close links with industry and regional and national employers.
The Technological Universities will be home to the most disparate, spatially differentiated and socio-economically diverse student base in Irish higher education. Government's support and recognition of the significant role these institutions play in opening access to higher education to the greater socio-economically and spatially diverse student body is much welcomed.
We also recognise and welcome the support of the North-South cross border strategic alliance building projects, one by Letterkenny IT in the North-East and another by Dundalk IT in the North-West, both of which are in keeping with the objectives of Project Ireland 2040.
-ends-