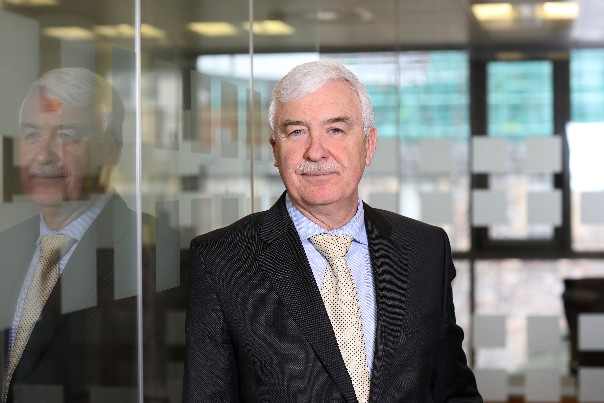 THEA seeks €595.4m investment in technological higher education sector over 3 years
Core drivers are digitalisation and infrastructure, climate action, human capital, research and innovation, and international cooperation.
The Technological Higher Education Association (THEA) has written to the Minister for Finance, Paschal Donohoe TD, on behalf of the Institutes of Technology, with a collaborative submission for investment in the technological higher education sector in Budget 2022 and a multi-annual funding framework for the sector to 2024. The budget submission focuses on investment required in order to deliver and develop Ireland's emerging Technological Universities.
The submission outlines an investment requirement of €161.5m in Budget 2022, rising to €195.5m in Budget 2023 and €238.5m in Budget 2024.
The core investment pillars cited for Budget 2022 include:
- Digitalisation & Infrastructure
o Systems upgrade and future proofing including security: €18m
o Educational delivery platform upgrade and expansion: €16.5m
- Human Capital
o Student mental health: €12m
o Support staffing and staff professional development: €18m
o Embedding equality diversity and inclusion: €12m
o Implementation of the consent framework: €2.6m
- Research and Innovation
o RDI capacity building fund: €20m
o Continued RFAM reform: €7.7m
o IReL reform: €5m
o Regional enterprise engagement: €10m
- Climate
o Campus Green Flag: €13.4m
o HEI buildings climate retrofitting & upgrade fund: €22.8m
- International Cooperation
o European Universities Initiative: €3.5m
Dr Joseph Ryan, CEO, THEA stated: "Ireland stands on the cusp of a new era in higher education. Two technological universities – TU Dublin and Munster Technological University (MTU) – are fully operational, a third – Technological University of the Shannon; Midlands and Midwest – will commence later this year and a final two – in the South East and North West – are expected to be in place by the start of 2022. Ireland will, by the start of 2022, have five technological universities. It is time now for the government to step up their efforts to address the complex funding needs of these new technological universities.

"One particular area that remains outstanding is the development of a borrowing framework for the sector. This was provided for in the legislation for both technological universities and institutes of technology but has been delayed as the government awaits clarification from Eurostat of what can be included under this heading. But there is a fundamental question of equity here; the sector must be put on the same footing as the traditional universities. We urge government to enable the borrowing framework as provided for in the legislation as a matter of urgency.

"Significant funding has already been provided to support our new and aspirant technological universities in meeting the challenge of COVID-19, but the challenge has not gone away. Whether it is in terms of mitigating measures, COVID-19 testing, cleaning, sanitation etc., those measures can be expected to be required for many months to come and the requisite funding to implement those measures should be continued until such time as they are no longer required.

"We have worked with our colleagues in the Irish Universities Association to strengthen and deepen international co-operation, in particular through the European Universities Initiative, a flagship EU programme to strengthen cooperation in teaching and research in Europe. The relatively small investment of circa €3.5m per annum over a three-year period will enable Irish HEIs to play leading roles in these flagship European alliances, paving the way for significant innovation in European higher education and raising Ireland's profile and attractiveness as a European leader in higher education, research, and innovation.

"Most important of all, however, we look forward to the publication of the report into the recommendations published in the Report of the Expert Group on Future Funding for Higher Education, chaired by Peter Cassells and presented to government in March 2016. Minister Simon Harris has pledged to publish his report, along with his proposed sustainable funding model for higher education this Autumn and we look forward to this outcome."
-ends-
For further information please contact:
Róisín O'Connell, Head of Communications, THEA: (087) 9193333, roisin.oconnell@thea.ie
Note to editors:
The Technological Higher Education Association is the representative advocacy body for the Institutes of Technology in Ireland.
The full Budget 2022 submission including a detailed breakdown of investment required can be downloaded here: contentFiles/THEA_Budget2022_Submission.pdf