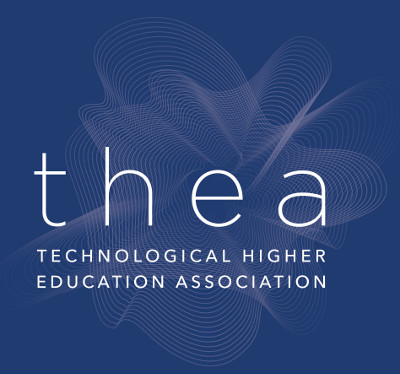 THEA recognises the value of the HEA data released today in relation to completion rates in higher education institutions, in that the HEA tracks entire cohorts of students through their higher education journey. However, there is further study to be done in order to interrogate and understand the student choices that lead to eventual completion or non-completion of academic programmes.
Commenting on the data, Dr Joseph Ryan, CEO of THEA stated "The relationship between leaving certificate points attainment and completion is particularly telling. Typically, the proportion of students entering Institutes of Technology with fewer than 400 LC points is particularly high (ca. 82%) and yet 66% of IoT students complete their programmes. It is also notable that after controlling for the set of students, course, socio-economic group characteristics and LC points attainment, completion rates normalise across all institutions. The completion rate among students in Institutes of Technology is testament to the extra supports and tuition that are put in place to help students with fewer LC points or low maths scores, to progress successfully.
"Much work still needs to be done if we are to understand the insights that can be gained and the meaningful actions that should be taken in order to identify vulnerable cohorts of students. It is clear that those students from less advantaged socio-economic groups and with lower leaving certificate points attainment are particularly vulnerable and require significantly more support. This should inform the targeting of funding to ensure that those students who wish to complete their programmes receive the extra supports and opportunities to do so."
In order to gain insights into factors that lead to non-completion, THEA institutions have included an optional question in the annual studentsurvey.ie. This question is designed to explore the factors influencing completion rates in higher education institutions. The responses from the 2020 questions (which were included in nine Institutes of Technology surveys) are now available and highlight two key outcomes:
Most of the factors influencing students to consider withdrawal from programmes are beyond the direct control of individual institutions.
Health, family and financial reasons, employment opportunities, and transfer to another institution are identified by students as key influencing factors.
Of students in the technological higher education institutions, 62% have reported that they have not seriously considered withdrawing from their programme. This is an improvement of 3% on the data presented from 2019 figures. Most of the factors influencing students to consider withdrawal from programmes were identified as reasons beyond the direct control of individual institutions:
Health, family or financial reasons;
Transfer to another institution;
Employment
Of the 48% of students who answered that they had considered withdrawing from their programme, the following reasons were indicated:
Personal or family reasons: 15%
Financial reasons: 13%
Other 7%
Health reasons: 6%
Employment reasons: 6%
Transfer to another institution: 6%
(Respondents were able to choose multiple options)
Respondents least likely to consider withdrawing from their programme originated from education (72%), social sciences, journalism and information (65%) and business administration and law (65%).
Only 57% of respondents from Arts, and Humanities reported not seriously considering withdrawing
58% of students in Agriculture, forestry, fisheries & agriculture, and services have never considered withdrawing
When broken down by first and final year students, 65% of first year respondents indicate that they have not seriously considered withdrawal compared to 57% of final year students
717 respondents provided additional open text in 2020. An automated analytical process was used to identify frequently occurring words or topics within their text data. Responses were analysed using qualitative content analysis. Highlights from the freetext responses include:
From freetext responses, 7% identified 'stress' as reason for considering withdrawal. The word 'difficult' and 'mental health' were most frequently occurring
Stress was often accompanied by additional context such as finances, workload and overall demand of out-of-education commitments such as employment or family
Health, employment, transfer and 'other' reasons all feature less prominently than financial and or personal or family reasons
Dr Ryan added: "We welcome and thank the HEA for the data they have produced from these valuable longitudinal studies. We also acknowledge that our understanding of the reasons why students exit their programmes early is continuing to crystalize. Our institutions will continue to work to identify and support vulnerable cohorts of students so that equal opportunity is available to all".
-ends-
For further information please contact:
Róisín O'Connell, Head of Communications, THEA: (087) 9193333 roisin.oconell@thea.ie
NOTES TO EDITORS
THEA is the representative advocacy body for the technological higher education institutions in Ireland.
The question that ran in studentsurvey.ie 2020 is:
Question: Have you ever seriously considered withdrawing from your degree programme? (select all that apply) with response options of:
No, I have not seriously considered withdrawing
Yes, for financial reasons
Yes, for personal or family reasons
Yes, for health reasons
Yes, for employment reasons
Yes, for employment reasons
Yes, to transfer to another institution
Other (please state)
The full text of the 2020 report can be downloaded here:
contentFiles/THEA_StudentSurveyIE_withdrawal_exploration_march2021.pdf