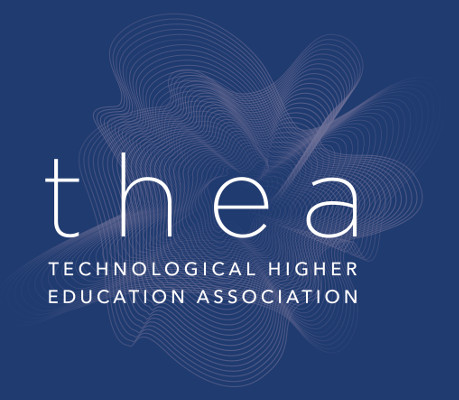 Staff and students in the Institutes of Technology have shown resilience, agility, and resourcefulness since campuses were closed to learners on Thursday, 12 March. Programmes of learning were accelerated into the virtual world in order to enable students to complete their academic year successfully and achieve their full potential. Staff, for so many of whom face-to-face teaching was the norm, worked quickly and effectively to support distance learning programmes with minimal notice and high demand. Operating in pressured mode, academic and administrative staff contributed above and beyond in order to support learners through to the completion of their studies. Alongside the move to adopt new approaches to teaching and learning, staff in our institutions answered the call for solidarity in the fight against COVID and mobilised their skills and facilities to create contact tracing centres, testing facilities and laboratories, PPE, Sterilisation equipment and other measures, all of which can be found here: covid-19-helping/. In this context, the provision of funding to meet many of the costs that have already been incurred by our members in providing these facilities will be of great benefit to institutions.
We are now moving from a mode of crisis management into a period where teaching and learning must take place alongside the COVID-19 virus – safely and effectively. It is in that context of learning to live with this virus that the Institutes of Technology are preparing to welcome new and existing students back to campus in September. The Roadmap for Higher Education Institutions alongside the complementary Practical Guidance published today by Minister Simon Harris TD is to be particularly welcomed. They provide guidelines and clarity around standards that will be adopted by our institutions in order to maintain safe learning environments and instil confidence in both staff and students that their health and well being is assured. The recommendations and guidelines contained in the Practical Guidance will be adopted by our member institutions. This will involve adaptation of the physical infrastructure on campuses including signage, hand sanitising stations, traffic flow systems, and other advised mitigation measures. The funding announced today will enable our institutions to reopen safely in September with the full confidence of the community in the health and safety standards that will be adopted.
The sudden and unprecedented move to distance learning has placed a burden on many student families, particularly those in socio-economically vulnerable circumstances. Our member institutions are particularly well established to support vulnerable students and it has been shown that the socio-economic demographics of the student population in the Institutes of Technology most closely resembles that of the Irish population as a whole. The packages announced today to enable devices and tools required to support blended and distance learning will benefit the entire student community and are much welcomed by our institutions. So too is the increase to the Student Assistance Fund (SAF) which will provide additional supports to financially vulnerable students. The CEO of THEA, Dr Joseph Ryan, stated "It has been a key principle for the THEA community throughout this pandemic that equity of access and opportunity could not be compromised. Our Institutes of Technology have always been open to and supportive of all. Today's announcement of increased student supports by the new Department of Further and Higher Education, Innovation, and Research is key to enabling students to maintain engagement and reach their chosen goals".
We note with interest also the increased supports for researchers and research agencies. We have been acutely conscious of the precarious position of researchers within the system since the COVID crisis began and welcome the additional supports in this area to include cost extensions for individual research projects. As many of our institutions are building their research capacity in order to meet Technological University requirements, this too is much welcomed.
Ireland's management of the pandemic and its care for international students through this difficult time has not passed unnoticed and has burnished our reputation as a safe quality destination for international study. The focus in today's announcement on international students and the funding provided to promote that market is also much welcomed by institutions.
Dr Ryan continued: "Our Institutes of Technology are entirely focused on teaching, learning, and research. They are ideally positioned to rebuild the economy, drive education and skills provision, and equip new and existing students with the skills and opportunities they need to succeed in the COVID and post-COVID world. We look forward to working to Minister Simon Harris and his new Department of Further and Higher Education, Research, Innovation, and Science, to realize greater social cohesion and to refuel the economy, with particular focus on regional drivers of industry and innovation."
For more information please contact: Róisín O'Connell, Head of Communications, THEA: (087) 9193333; roisin.oconnell@thea.ie