Fellowships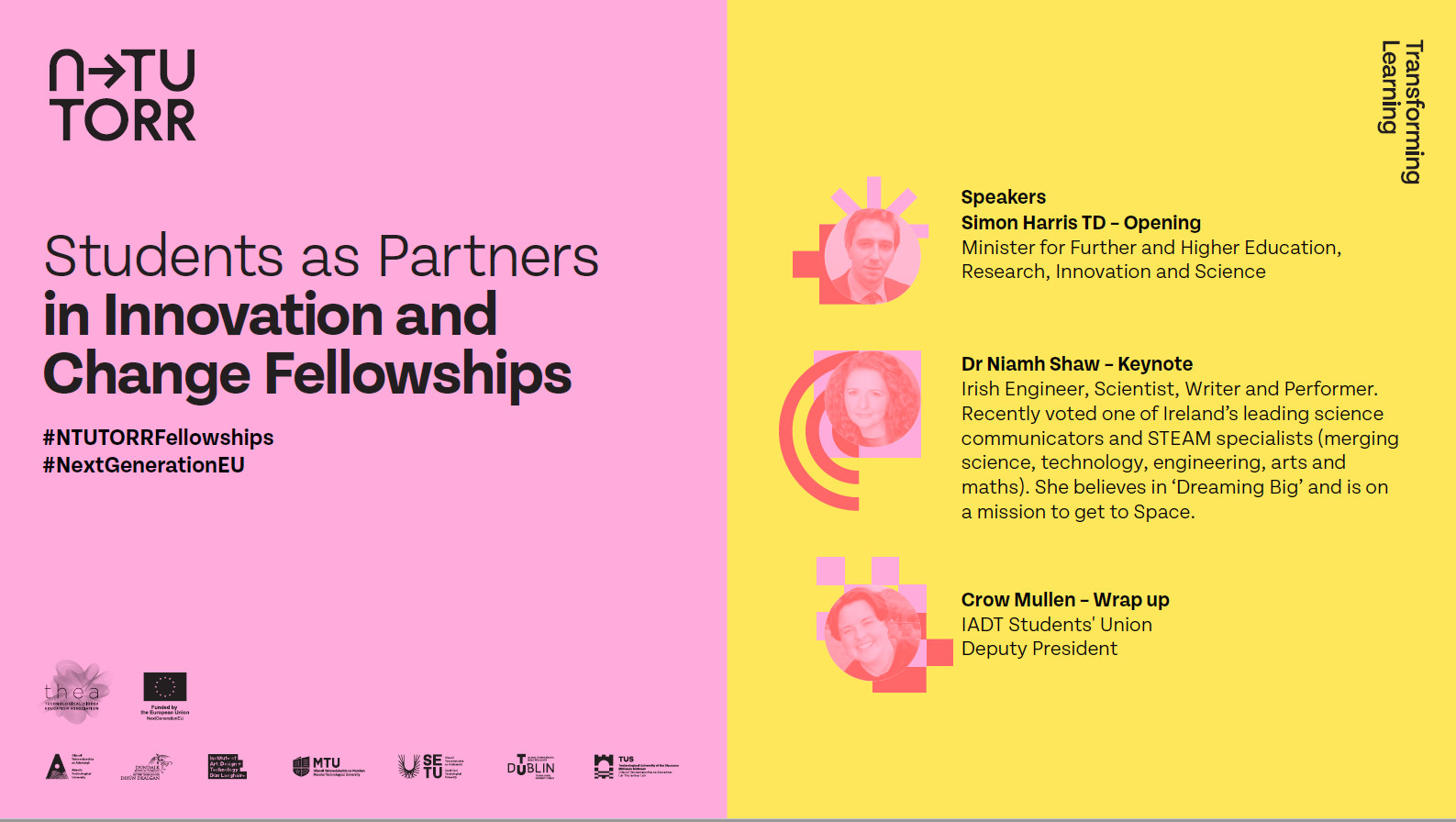 Students as Partners in Innovation and Change Fellowship Programme
The N-TUTORR project is an innovative collaboration across the Technological Higher Education sector to transform the student experience.
As part of this project, up to 100 'Students as Partners in Innovation and Change' fellowships were made available in order to provide an opportunity for students and staff to collaborate on small scale enhancement projects that will have an immediate impact on the student experience. Up to €5,000 was made available to support each project.
Applications were made by teams of students and staff or by individual students (who will be matched with staff partners if successful).
This fellowship programme is a wonderful opportunity for students and staff to collaborate on projects that improve the student experience within their own institutions. These projects might be focused on a specific module, programme or discipline or might be campus or institute-wide. All successful project fund recipients of the N-TUTORR Partners in Innovation Fellowship Programme will be awarded a N-TUTORR project engagement Certificate and a Digital Badge recognising their project achievements at the Fellowship Celebration and Showcase Event planned for April 2024
The successful applicants will be announced at an event on the Sepncer Hotel, Dublin on May 23.