THEA 2020 Speakers & Panelists
SESSION 1: Partnership in Action
Dr Mark White, Vice President of Research, Innovation and Graduate studies, WIT
Dr Mark White
He has responsibility for developing and implementing the institutes Research and Knowledge transfer strategy and overseeing the direction and ongoing development of the Research, Innovation and Postgraduate support services at the institute. He is a fellow of the faculty of Nursing & Midwifery in the RCSI, an NHS Improvement Fellow and a Fellow of the Chartered Institute of Personnel Development (CIPD). He is currently serving on the board of Omega Epsilon-At-Large (Irelands only chapter of 'Sigma Nursing' - the International Honour Society of Nursing), the Irish Health Research Forum and the Editorial Board of the Journal of Research in Nursing (Sage).
Dr Joseph Ryan, CEO, Technological Higher Education Association (THEA)
Dr Joseph Ryan
Dr Ryan is the inaugural chief executive officer of the Technological Higher Education Association, established as the advocacy and representative body for Ireland's technological sector. He was previously vice president academic & registrar of Athlone Institute of Technology. A musician by formation, he has lectured in University College Dublin and the National University of Ireland at Maynooth. For some two decades he served as a commissioned officer in the Defence Forces Music Services where he held positions as executive office and senior conductor and director of the Army No.1 Band. Dr Ryan is a former conductor of both the University College Dublin Chamber Choir and later the specialist ensemble, Gaudete Singers; he is also a sometime director of Cumann Náisiúnta na gCór, and former director of the Palestrina Choir in Dublin's Pro Cathedral. His research publications reflect his principal interest in history and welfare of music in Ireland. He has adjudicated widely in choral, band, and general music competitions. He has chaired various committees for Quality and Qualifications Ireland and for the legacy body, the HETAC. Dr Ryan is chair of EduCampus which provides IT shared services to the Higher Education Sector and was a founding director and deputy chair of the board of the National Forum for the Enhancement of Teaching and Learning.
Professor Vincent Cunnane, Chair of THEA and President of Limerick Institute of Technology
Professor Vincent Cunnane
He joined LIT as President in September 2016 from IT Sligo, where he had been President since 2014.  He was formerly Chief Executive Officer of Shannon Development until its merger with the Shannon Airport Authority to form the Shannon Group (2008-2013).  Prior to that, he was Vice President of Research at the University Limerick, where he also lectured and researched (1990-2008). Professor Cunnane is an internationally renowned researcher in the field of physical electrochemistry.  He recently stepped down as Chair of the Governing Council of the Dublin Institute for Advanced Studies (DIAS) after 10 years in the role and was previously a member of the board of the National Institute for Bioprocessing Research & Training (NIBRT). He is currently Chair of the Technological Higher Education Association (THEA).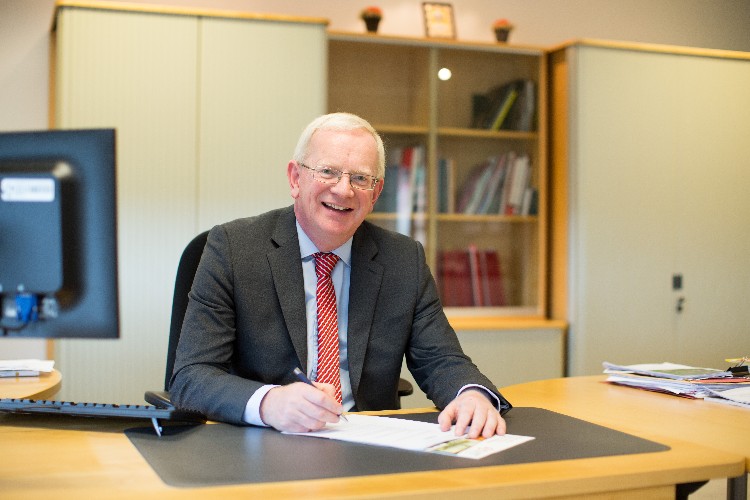 Catherine Carty, UNESCO Chair Project Manager, IT Tralee
Catherine Carty
She manages the UNESCO Chair in Inclusive Sport in IT Tralee. Catherine leads a global consortium on Sport and Human Rights connected UNESCOs policy objectives. She is a member of the WHO Physical Activity Guidelines Development Group 2020 & Chair of the Impairments Subcommittee. She also is on UNESCO's Quality Physical Education development team and is driving the National agenda on sport and the sustainable development goals. Catherine sits on the Advisory Group of the Centre of Sport and Human Rights in Geneva. She is currently a reviewer for the Journal of Applied Research in Intellectual Disabilities, Spinal Cord, and the Lancet.
"Transforming the Lives of People with Disabilities, their Families and Communities, Through Physical Education, Sport, Recreation and Fitness".
Philipp Müller-Wirth, Executive Officer for Sport and Human Sciences Sector, UNESCO
Philipp Müller-Wirth
He holds an MBA in Economics and Finance. As focal point for partnerships with the business community, he set up new institutional policies and launched flagship projects with international companies. He coordinated the last two editions of the World Conference of Sport Ministers: MINEPS V in Germany in 2013 and MINEPS VI in Russia in 2017, and is preparing for MINEPS VII in Kenya in 2021. He chaired the drafting of the outcome documents of these conferences, the Declaration of Berlin and the Kazan Action Plan, as well as of the revised International Charter of Physical Education, Physical Activity and Sport. Providing the Secretariat of UNESCO's Intergovernmental Committee for Physical Education and Sport (CIGEPS), he is continuously developing strategic partnerships for sport policy development and, increasingly, its implementation.
Aidan Browne, Head of Innovation & Business Development, DkIT
Aidan Browne
Aidan is responsible for DkIT's industry engagement agenda and commercial output driving enterprise and incubation support and technology transfer activities. Aidan is a graduate of IT Sligo, DkIT, and The Open University and is both a certified business coach and Registered Technology Transfer Professional. Aidan is heavily involved in the economic development landscape in the North East region. Aidan also holds a number of directorship roles in not-for-profits in the enterprise support and financing domain specialising in working with high tech, knowledge intensive companies during their start-up and early growth phases.
Thomas McEvoy, Head of the Louth Local Enterprise Office
Thomas McEvoy
He has spent over 25 years in Enterprise Development and Investment, and works closely with entrepreneurs and the SME sector in Co Louth through the Local Enterprise Office. Prior to Louth County Council he worked for IDA Ireland for 14 years where he headed up FDI Property Solutions, Press and PR, was Director Europe, and looked after new business into Ireland from International Service companies, and was based in Dublin, the US and Europe. Thomas is a graduate of DkIT, NUIG (B.Comm, MBS), Durham University Business School and the IMI.
Dr Enda Fallon, Head of Department of Computing and Software Engineering, AIT
Dr. Enda Fallon
He joined Athlone Institute of Technology (AIT) from Ericsson in 2002. In 2003 he founded AIT's Software Research Institute (SRI). Since 2003, Enda has been a principal investigator on over 70 collaborative industry/academic research projects valued in excess of €7.5M. His current research activities are focused in two overlapping domains (1) Heterogeneous Networking Performance Optimisation (2) Network Optimisation for the Internet of Things. He has published 80 peer reviewed articles on these topics. He is currently Head of Department of Computer and Software Engineering at AIT.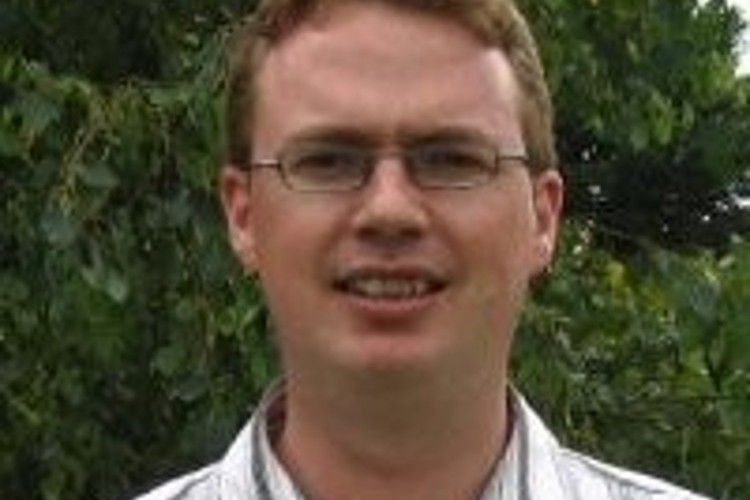 Dermot Ainsworth, Managing Director, The NPD Group Market Research Ltd.
Dermot Ainsworth
He has more than 25 years of operations experience in multinationals including GE Plastics in The Netherlands and IBM Ireland. Dermot established NDP Market Research piloyt and has grown this pilot operation from 5 to 150 emplooyees. Based in the midlands region, the company serves a global business base.Dermot established research and development 'Innovation Partnership Programs' (IPP) with Athlone Institute of Technology (AIT) and the IDA, leading to the establishment of an IT Security team in the centre, and the creation of a data scientist talent pipeline. Dermot leads the operational excellence initiative for NPD's Global Operations.
Mel Gavin, RD&I Coordinator, IT Sligo
Mel Gavin
Mel is a Civil & Structural Engineer and Certified Energy Manager with over 15 years' experience in design and project management on a wide range of private and public projects including, sustainable buildings, wind farms, energy efficiency, product and process design, waste and resource efficiency. Mel currently manages the Contract Research Unit at IT Sligo providing outreach external engagement in research, development and innovation support to regional enterprises, communities and individuals. Mel is an enthusiast for energy transition in the region, working as a Mentor and Technical Advisor on the SEAI Sustainable Energy Communities Programme, and supporting wider momentum toward economic, social and environmental sustainability.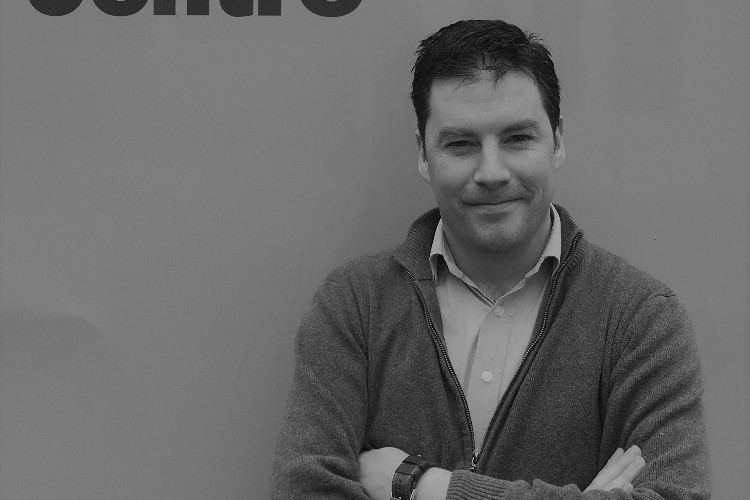 Dr Orla Nic Suibhne, Sustainable Energy Communities Programme
Dr Orla Nic Suibhne
She is a county mentor on SEAI's Sustainable Energy Community programme. She has been involved in the implementation of community energy projects for the past ten years. She was funded by the Irish Research Council for both her PhD studies at NUI Galway, and also her Postdoctoral studies at UCD where the focus was community energy. She is an H2020 expert evaluator for the European Commission.
SESSION 2: Tackling Societal Challenges
Dr Liam Brown, VP Research Development & Innovation, LIT
Dr Liam Brown
With a proven track record in strategic development and operational management of research, development and enterprise engagement, Dr Brown leads LIT's Research, Development and Innovation team, and focuses on areas that deliver economic and social impact - regionally, nationally and internationally. Dr Brown's previous role was as programme manager for Enterprise Ireland's largest collaborative R&D programme, operated in conjunction with the IDA - Technology Centres, which builds significant collaborations between the enterprise and third level sectors. He previously represented Ireland at the European Commission as one of the national delegates for the EU Framework programmes. He has worked for private sector MNCs and SMEs and he holds a Bachelors and Masters Degree from the University of Limerick and a PhD from Trinity College Dublin.
Dr Niall Smith, Head of Research / Head of Blackrock Castle Observatory, CIT
Dr Niall Smith
Graduated with his PhD in astrophysics from UCD in 1990. After 18 years lecturing in CIT he became the Head of Research in 2005. Niall is the Founder-Director of the internationally award-winning Blackrock Castle Observatory (BCO) which has welcomed over 1.2 million visitors since 2007. In 2017, Niall was the Local Chair for the International Space University Space Studies Programme hosted in CIT, lasting a total of 9 weeks and involving over 320 global space experts. He recently received funding from SFI to use precision photometry developed at BCO to characterise microdroplets transmitted through masks. He was the Higher Education representative on the National Steering Group for the Irish Government's Space Strategy for Enterprise (2019-2023).
Dr. Hilary Kenna, Lecturer in Design & UX, IADT
Dr Hilary Kenna
She is a lecturer, researcher and practicing designer/consultant. She teaches on the awarding winning Masters in User Experience Design at IADT and is Programme Chair of the new BA(hons) in Interaction and User Experience Design. Hilary authored IADT's postgraduate Certificate in Design Thinking, which has proved hugely popular with industry and graduates. It has also been adapted as a bespoke CPD programme for large multi-nationals, Irish SMEs and the public sector. Hilary was previously Principal Investigator of commercialisation research projects in data visualisation and UX design (funded by NRDR and EI). She designed an academic search platform that was granted a US design patent and developed into a product. Hilary has lectured, published and exhibited her work internationally. She is a Principal Investigator at IADT's new Public Design Lab (PDL) which is focuses on design for social and public good. Her research interests include designing future experiences of emerging technologies that are inclusive and sustainable.
Dr Dixon Vimalajeewa, Postdoctoral Researcher at TSSG, WIT
Dr Dixon Vimalajeewa
He is currently a postdoctoral researcher in TSSG, WIT where he is working on a project within the SFI-funded Vistamilk Centre. Dixon received a Ph.D. in computer science from WIT in 2020, and an M.Sc. degree in computational engineering from the Lappeenranta University of Technology, Lappeenranta, Finland, in 2015. His research is mainly focused on building mathematical models for personalizing milk consumption and current research interests include mathematical modelling, data analytics, and distributed learning algorithms.
Dr Elena Martines, Policy Officer, Horizon Europe Missions, European Commission
Dr Elena Martines
She works as a Policy Officer in the European Innovation Council Task Force of the European Commission. Until September 2020, she worked in the Horizon Europe Missions sector of the Directorate-General for Research and Innovation. A mechanical engineer by training, Elena holds a PhD in Cell Engineering from the University of Glasgow and has performed frontier and applied research in several research institutions in Europe and in the US. In 2013 she joined Science Foundation Ireland as a Programme Manager, mainly working on industry-facing programmes, renewable energy projects and gender policy. In 2017, Elena was appointed as Head of the Irish Marie-Sklodowska Curie Office in the Irish Universities Association.
Dr Eamonn Murphy, Managing Director, Irish Centre for Business Excellence
Dr Eamonn Murphy
He was Professor of Applied Statistics and Quality at the University of Limerick until he retired in 2015. Since he retired he has been Director of Research and Development at the Irish Centre for Business Excellence. Dr Murphy has supervised over 20 Ph.D. students and over 60 students for research master's degrees. He has acted as external examiner of Ph.D. theses in Ireland , England, Wales , Sweden and Hungary. He has over 60 refereed journal publications with 450 citations. He has raised in excess of 5 Million in research funding and was founding Director of the Enterprise Research Centre at the University of Limerick. He is still research active and is currently joint Principal Investigator on a University Limerick Project researching the impact of Automation on the future of work. He is also researching novel approaches to Data Visualization with the Limerick College of Art and Design. He is Chairman of Innovate Limerick, a wholly owned subsidiary company of Limerick City and County Council, charged with the economic regeneration of Limerick. Dr Murphy is Chair of the Mid-West Regional Enterprise Plan.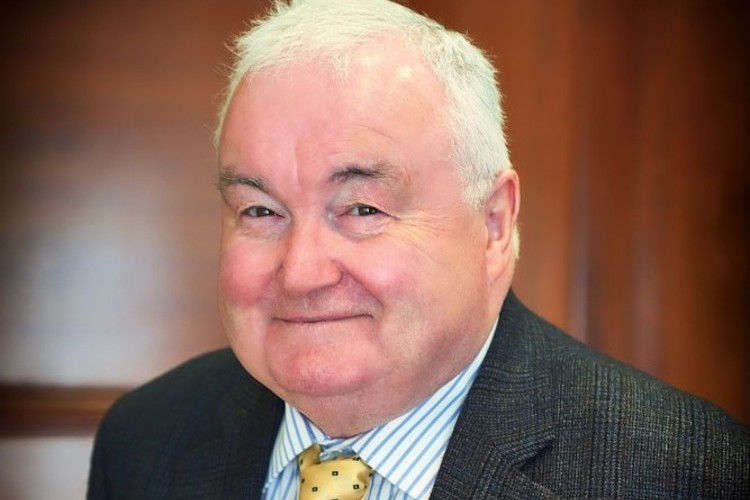 Dr Elena Martines, Policy Officer, Horizon Europe Missions, European Commission
Dr Elena Martines
She works as a Policy Officer in the European Innovation Council Task Force of the European Commission. Until September 2020, she worked in the Horizon Europe Missions sector of the Directorate-General for Research and Innovation. A mechanical engineer by training, Elena holds a PhD in Cell Engineering from the University of Glasgow and has performed frontier and applied research in several research institutions in Europe and in the US. In 2013 she joined Science Foundation Ireland as a Programme Manager, mainly working on industry-facing programmes, renewable energy projects and gender policy. In 2017, Elena was appointed as Head of the Irish Marie-Sklodowska Curie Office in the Irish Universities Association.
Dr Lisa Higgins, Head of Challenge Research, Science Foundation Ireland
Dr Lisa Higgins
Her team is responsible for the development and implementation of challenge-based funding calls, funding research teams to address significant societal and technological challenges in areas including health, climate change and sustainability, through strong engagement of researchers with non-technical experts. Her team also leads on the delivery of SFI's suite of international partnership programmes. Lisa has a background in immunology and pharma.
SESSION 3: Towards a Vision for Research & Innovation in Technological Universities
Dr Jennifer Brennan, Director of Research, Development and Innovation at the Technological Higher Education Association (THEA)
Dr. Jennifer Brennan has almost 10 years of experience in research funding and policy. Prior to joining THEA, Jennifer was Ireland's National Contact Point for the European research funding programme known as the Marie Skłodowska-Curie Actions (MSCA). During her five years in this role, she supported researchers to bring in over €110 million from the programme. She still retains a role in the MSCA, representing Ireland's interests in the programme as National Expert to the MSCA Programme Committee. Jennifer has a background in research and has worked in academia in the UK, USA and Ireland. Her first job "away from the bench" was the post of Scientific Officer at the Irish Research Council, where she co-ordinated two successful proposals submitted to the FP7 Marie Curie Actions COFUND Calls in 2007 and 2011, each with a value of approximately €5m, the largest amounts leveraged by Ireland from FP7. Jennifer has a strong interest in researcher career development, gender in research, and responsible research & innovation, and is the Deputy Chair of the National Forum on Research Integrity.
Simon Harris TD Minister for Further & Higher Education Research Innovation & Science
Minister Simon Harris
He previously served as Minister for Health from May 2016 to June 2020, and as Minister of State at the Departments of Finance PER and Taoiseach with Special Responsibility for the OPW, Public Procurement, and International Banking (incl IFSC) from 2014 to 2016. Simon was first elected as a TD in 2011 and served as a member of the Oireachtas Public Accounts Committee. Simon's involvement in politics began after he established an Autism support and lobby group in County Wicklow to seek to give a voice to people living with Autism and their families and to articulate their concerns and needs.Simon is married and a father of one.
Prof Petter Aasen, Rector/President at the University of South-Eastern Norway (USN)
Prof Petter Aasen
His professional career has been divided between academic scholarship and leadership. Prof. Aasen has served as professor, head of department, dean, CEO and president/rector in higher education and research institutions in Norway. His research interests have included the relationship between society and education, education policy and education research policy, the role of research in policy-making and educational practice, and the relation between government policy and educational reforms. He was appointed rector/president at USN in 2016. USN is a continuation of the three former university colleges, which merged between 2014 and 2016.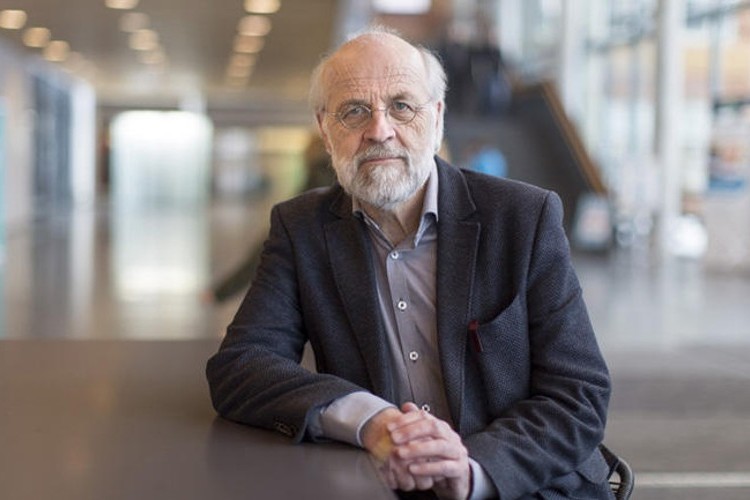 Jim Breslin, Secretary General, Department of Further & Higher Education Research Innovation & Science
Jim Breslin
He was appointed Secretary General of the Department of Further and Higher Education, Research, Innovation and Science in July 2020. The new Department has an annual budget of over €3 billion and is responsible for well over half of Government's total expenditure on research and development, through its agencies Science Foundation Ireland, the Irish Research Council and the Higher Education Authority. He was Secretary General of the Department of Health from 2014 onwards and he led the establishment of the Department of Children and Youth Affairs in 2011 as its first Secretary General. He has a Masters in Public Administration (Mid-Career) from Harvard University's Kennedy School of Government, MSc (Econ) from the University of Dublin and BA in Economics and Politics from UCD.
Dr Ciarán Seoighe, Deputy Director General, Science Foundation Ireland
Dr Ciarán Seoighe
He joined Science Foundation Ireland as Deputy Director General in January 2018. In his role Ciarán is responsible for Organisational Strategy, Corporate Communications and SFI's International team. In addition, Ciarán deputises for the Director General as required.
Ciarán joined Science Foundation Ireland after nearly two decades in management consulting with Accenture. Ciarán holds a BA (Mod) in Natural Science and PhD in Quantum Physics from Trinity College Dublin. In his time with Accenture, in both Ireland and South Africa, Ciarán has worked with some of the world's largest and most successful organisations. He has a wealth of experience across a variety of sectors executing large-scale transformation, business re-engineering, strategic and change initiatives
Gearoid Mooney, Divisional Manager, Research & Innovation, Enterprise Ireland
Gearoid Mooney
BEng Electronic Engineering 1984, is Division Manager, Research & Innovation with Enterprise Ireland. He has held CTO and project management positions in Irish owned high-tech start-ups, is a member of IET and is a Chartered Engineer.. He joined Enterprise Ireland's Technology Transfer and Business Partnership Programme in 1991. Since then he has been involved in every aspect of Technology Transfer and Business Partnerships, from client consulting through to partner identification and from technology identification through to negotiations. In October 2004 he became Director of Enterprise Ireland's ICT research commercialisation function which is charged with maximising the commercial utilisation of ICT research performed in Irish Universities and Institutes of Technology. In September 2013 he became Division Manager Research and innovation which extended his Innovation commercialisation responsibilities to all technology domains and international innovation collaborations. Gearoid is a former board member at NDRC an early stage investor in tech companies that provides the people, time, space and investment needed at the earliest stages of company creation. He is a board member at TAFTIE, The Association for Technology In Europe.
Claire McGee, Head of Education and Innovation Policy, Ibec
Claire McGee Biography
Claire is Head of Education and Innovation Policy for Ibec. Claire's role is to promote the business sector's priorities for supporting and developing the education system to respond to the changing world of work and society, and boost Ireland's capacity for innovation.  Her work has a strong emphasis on promoting better investment in research and greater industry-education engagement to develop the necessary skills of the future.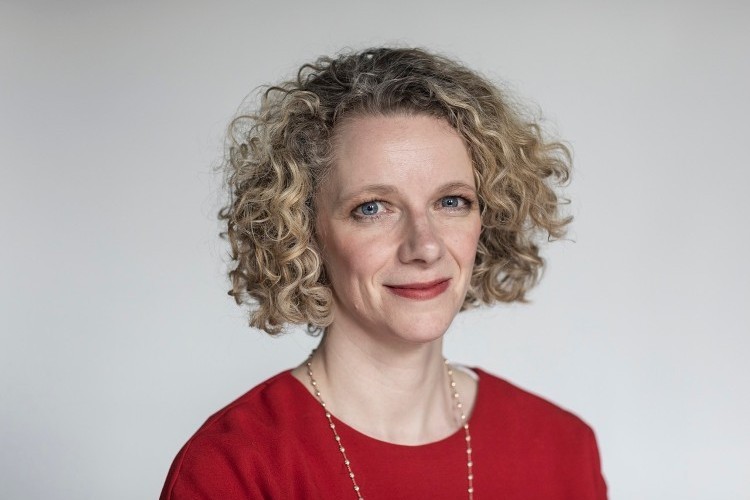 Dr Orla Flynn, President Galway-Mayo Institute of Technology
Dr Orla Flynn
With over twenty years' experience in education management, Dr Orla Flynn commenced her role as President of Galway-Mayo Institute of Technology in March 2020, having been Vice President for External Affairs at Cork Institute of Technology (CIT) for the previous six years. Prior to that she led the CIT Crawford College of Art and Design for 8 years following periods as Head of School of Humanities and Head of Department of Media Communications at CIT. She was a lecturer in the Department of Mathematics and Computing for 13 years before that at CIT. Dr Flynn holds undergraduate and postgraduate qualifications in Mathematical Physics and Computer Science from University College Cork, an MA in Management in Education from WIT, and a PhD from the Kemmy Business School at the University of Limerick.
Professor Willie Donnelly, President WIT
Professor Willie Donnelly
He was appointed President of Waterford Institute of Technology (WIT) in April 2015, having held the position of Head of Research and Innovation at the Institute for the previous 10 years. He is also Chair of the Telecommunications Software and Systems Group (TSSG), a world class research mobile service and communications management research centre. Prior to entering academia he worked for 15 years in the telecommunications and utilities industries. His main areas of academic research interest are the management of next generation networks. He has extended his work in this area to focus on smart agriculture and the development of integrate communications management solutions and decision support systems for secure food production. He has led more than 30 Pan-European projects working with key telecommunications industry and academic leaders