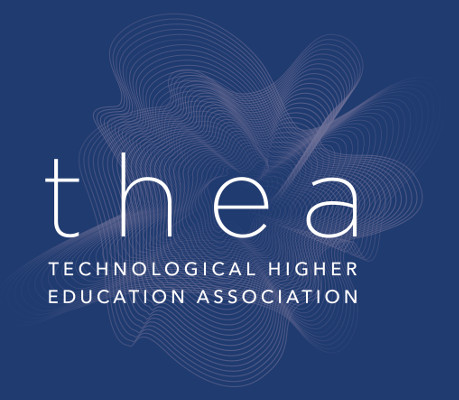 Statement on behalf of the Presidents of the Institutes of Technology and Munster Technological University
We welcome confirmation by government and Minister for Further & Higher Education, Research, Innovation, and Science, Simon Harris TD, of the commitment to a significant increase in on-site further education and training, higher education, and research from the beginning of the next academic year.
The health and safety needs of all students, learners, researchers, and staff, and that of the broader community is at the heart of how we are planning to commence the 2021/22 academic year. We have worked closely with government and the health authorities to plan for a safe return to campus for all our communities in September 2021 and very much look forward to the resumption of on-site teaching, learning, and research for the coming academic year. Government has reconfirmed that it is expected that the majority of the people over 18 in Ireland will have been vaccinated by September 2021, and so planning is proceeding on the basis that resumption of on-site activity is warranted, while ensuring that overall numbers attending on-site are monitored and controlled. The return to on-site activity will take place within public health guidelines. Detailed planning has been underway for the new academic year has been underway for some time and it allows for ongoing review of the plan and adjustment in line with any changes to public health guidelines.
Our communities addressed the challenge of remote teaching, learning, and research with strength, and determination to complete successfully both the last academic year and this one. Our students have shown remarkable resilience while staff have demonstrated admirable innovation and flexibility throughout this extended period of Covid-19 restriction. We commit to continue to work closely with the public health and education stakeholders to ensure a safe resumption of on-campus activities, while prioritising the health and safety of all.
The return to on-campus activities includes:
Laboratory teaching and learning
Classroom based teaching and learning
Tutorials
Workshops
Smaller lectures
Research
Workspaces
Libraries
Canteens – operational in accordance with public health advice on work place canteens
Sports facilities – operational in accordance with public health advice
Clubs and societies – operational in accordance with public health advice
Bars – operational in accordance with public health advice.
Dr Joseph Ryan, CEO, THEA stated: "We welcome the cooperation and collaboration that has taken place throughout the education sector, enabling us to plan for a safe return to on-campus activities in the new academic year. The campus experience remains vital for learners and researchers. It is our key priority to ensure that all of our communities can return safely to on-site activities in September. The actions of our communities and the successful roll-out of the national vaccination programme have been key elements in bringing about this resumption of in-person activity and we very much look forward to a rich, productive, and safe experience for all

in 2021/22."
Professor Vincent Cunnane, Chair of THEA and President of LIT stated: "Our campuses have been quieter than usual since March 2020. We still had the physical presence of students, learners, researchers, apprentices, and staff although with much lower numbers. Now those numbers will grow very significantly. The return of all our campus communities will be an exciting time for everyone and we will continue to work closely with all our health and education stakeholders to ensure that this happens safely. We are always mindful of vulnerable communities and will work within the public health guidelines to ensure that they have access to their education in a safe environment. Each of our member institutions will have the authority to plan for their specific resumption of on-site activities and will communicate directly with their communities in the coming days and weeks in preparation for the coming academic year. We wish the health authorities well with the continued roll-out of the national vaccination programme and look forward to a welcoming many more students and staff to our campuses in September."
-ends-
For further information, please contact: Róisín O'Connell, Head of Communications: (087) 9193333; roisin.oconnell@thea.ie
Statement issued on behalf of:

Professor Vincent Cunnane, President, LIT and Chair of THEA
Professor Ciarán Ó Catháin, President, AIT
Dr Patricia Mulcahy, President, IT Carlow
Dr Michael Mulvey, President, DKIT
Mr David Smith, President, IADT
Dr Orla Flynn, President, GMIT
Mr Paul Hannigan, President, LYIT
Professor Maggie Cusack, President, MTU
Dr Brendan McCormack, President, IT Sligo
Professor Willie Donnelly, President, WIT