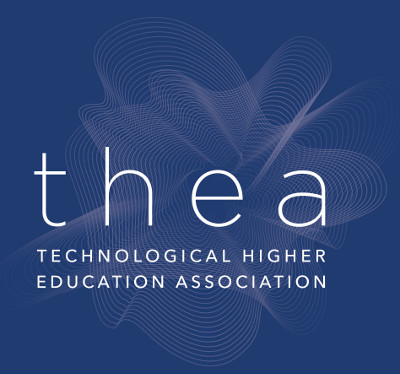 To discuss the expansion of the Technological Unviersities
Meeting date: 16 February 2021
THEA Delegation
Prof Vincent Cunnane, President LIT & Chair of THEA
Dr Patricia Mulcahy, President of IT Carlow & Depurty Chair of THEA
Prof Maggie Cusack, President MTU
Mr Paul Hannigan, President of LyIT
Dr Joseph Ryan, CEO THEA
THEA delegation met with the Oireachtas Joint Committee on Further and Higher Education, Research, Innovation and Science
The opening statement higlighted three three priority areas for focus:
Sustainability: to deliver on the recommendations as set out in the TURN Report. Critically, this includes reconfiguration the existing HE landscape funding arrangements so that a dedicated funding stream is put in place to support TU development and organizational change management.
Solidarity: this is a sector that is cohesive and with institutions closely integrated into their communities and key to broadening access thereby affording opportunity to all. There is a well-documented ambition for this sector set out in national policy. But first as a society we have to negotiate a period of recalibration and recovery. With targeted investment, our institutions can be central to this. We can assist you to achieve national goals.
Support: To deliver on the capital investment through such as the PPP projects and to afford our institutions access to the borrowing framework. Allied to this research capacity should be enhanced through increased funding directed at developing researcher human capital in TUs.