Dr Caroline Sheedy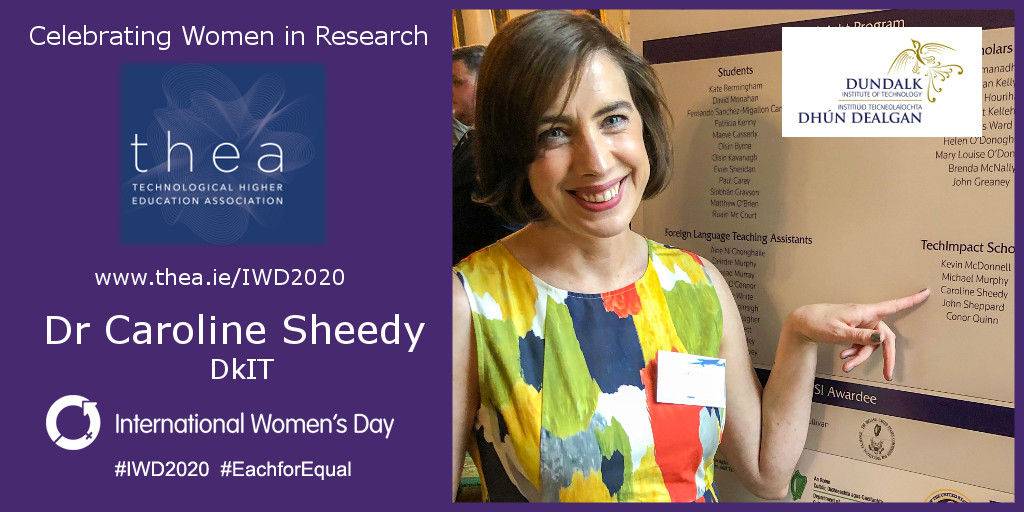 International Women's Day 2020: Dr Caroline Sheedy, DkIT
Dr Caroline Sheedy is a lecturer in the Deparment of Computing Science and Mathematics in Dundalk Institute of Technology. Her research focus aims to measure, address, and provide new insights towards ameliorating the gender imbalance in technical fields and the resulting impact of technology's footprint on society.
In 2019 Caroline was announced as Fulbright TechImpact Scholar and in May 2020 she will visit the Department of Statistics at University of California, Berkeley, to capture and analyse data on the daily experiences of both students and staff working in technological degree programmes.
Upon returning to Ireland, Caroline plans to continue working towards identifying the position of third level institutions in engendering an understanding of the societal responsibility of those they are educating to work in technical fields with respect to equality, diversity and inclusion.