Ciara O'Shea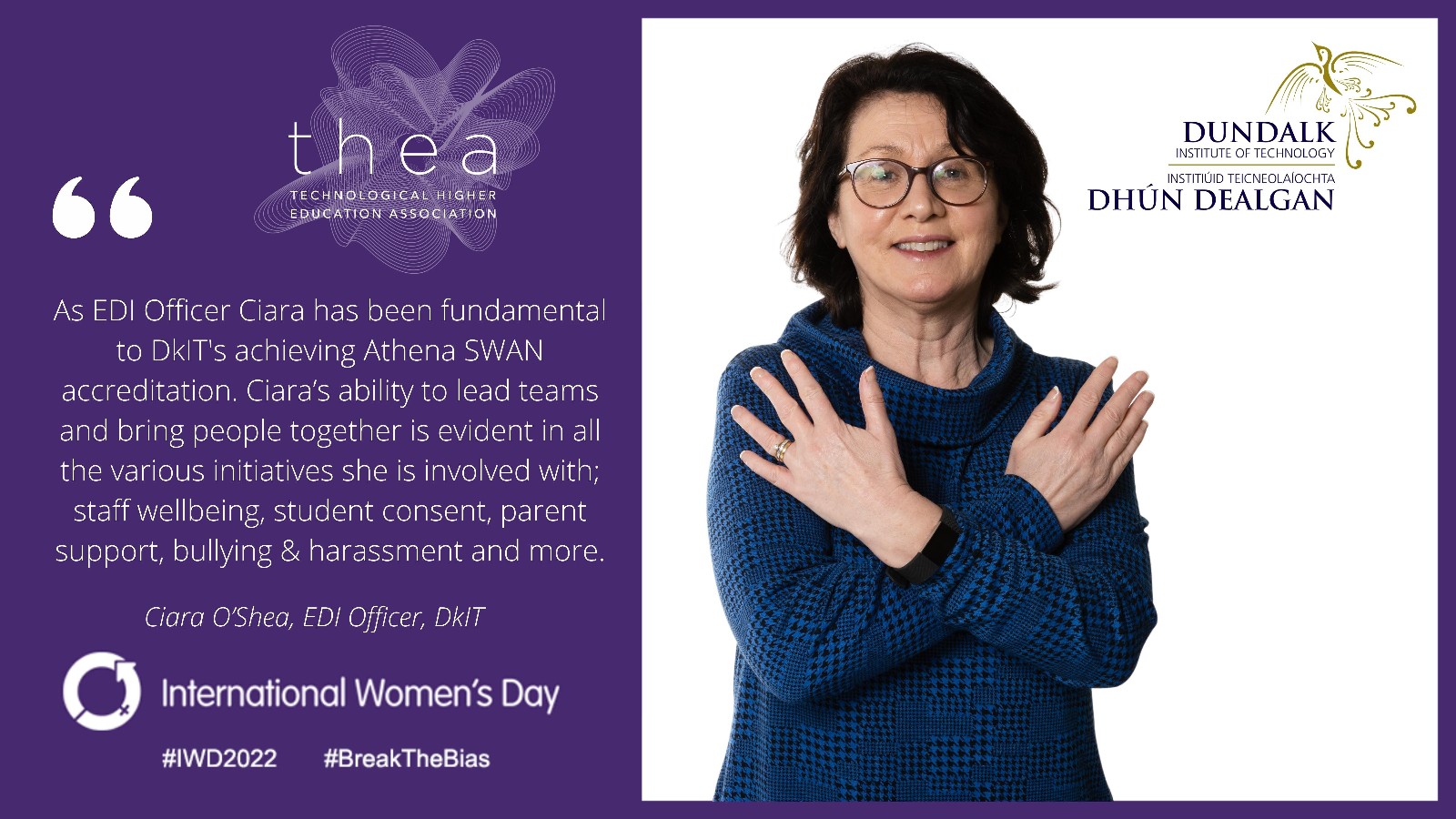 Ciara O'Shea, EDI Officer, DkIT
As EDI Officer Ciara has been fundamental to DKIT's attainment of Athena SWAN accreditation. Her drive, passion and enthusiasm to provide a more inclusive and equitable community is second to none. Ciara's ability to lead teams and sub-committees is evident, not only from an EDI perspective, but also the various other initiatives she is involved with; staff wellbeing, student consent, parent support and bullying & harassment, to name but a few.
EDI is not the only area where Ciara has demonstrated her talent. Prior to her current role she was DkIT's Disability & Student Quality Officer catering for over 300 students (a 150% increase while she held the role). A recent past student of DkIT called Ciara out recently as one of the main supports whilst studying in DkIT.
Ciara (in the middle of being an all-round superstar) gained her Master's in Education from Trinity College Dublin.