Dr Suzanne Linnane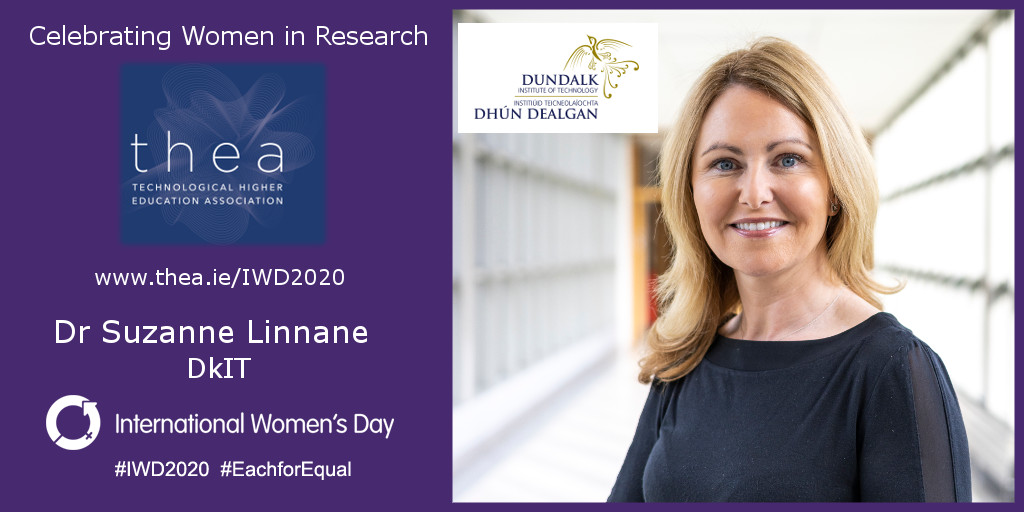 Dr Suzanne Linnane, a Senior Lecturer in the Department of Life & Health Sciences at Dundalk Institute of Technology
Dr Suzanne Linnane is a Senior Lecturer in the Department of Life & Health Sciences at Dundalk Institute of Technology and leads the 'Water, Communities and Development' theme in the Centre for Freshwater and Environmental Studies in DkIT.
She has worked in the field of safe and sustainable water provision to rural communities for the past fifteen years across Ireland, Europe and Africa and has a number of relevant peer-reviewed publications relating to this work. All of her projects have a strong stakeholder component and involve consultation with relevant parties throughout all stages of the process with a view to sustainability and policy implementation.
She led the large-scale National Source Protection Pilot Project, which, amongst other outputs, resulted in the production of the popular All about Water schoolbook, which is currently being translated into 8 European languages. More recently, she developed the H2O Heroes programme, which focuses on the fact that 'we all live in a catchment'. In addition, she and her colleague Dr Caroline Gilleran Stephens, are the regional coordinators of the SFI funded Cell EXPLORERS programme. She is passionate about science outreach and communication generally and as such, she and Caroline engage directly with approximately 800-1,000 primary school children per annum.
As well as high-level research activities, Suzanne currently serves as the Education Sector representative on the Irish Water Forum (An Fórum Uisce), a statutory body under the Water Services Act 2017. She is one of the founding members of the DkIT Volunteer Society, which actively encourages and facilitates staff and student engagement with the wider society, both locally and globally. She is passionate about the promotion and implementation of the UN Sustainable Development Goals (SDGs) and is working hard to underpin many of her modules and her research with the SDGs.
Suzanne received her PhD in Palaeolimnology from UCD in 2001.