Dr Heather T Lally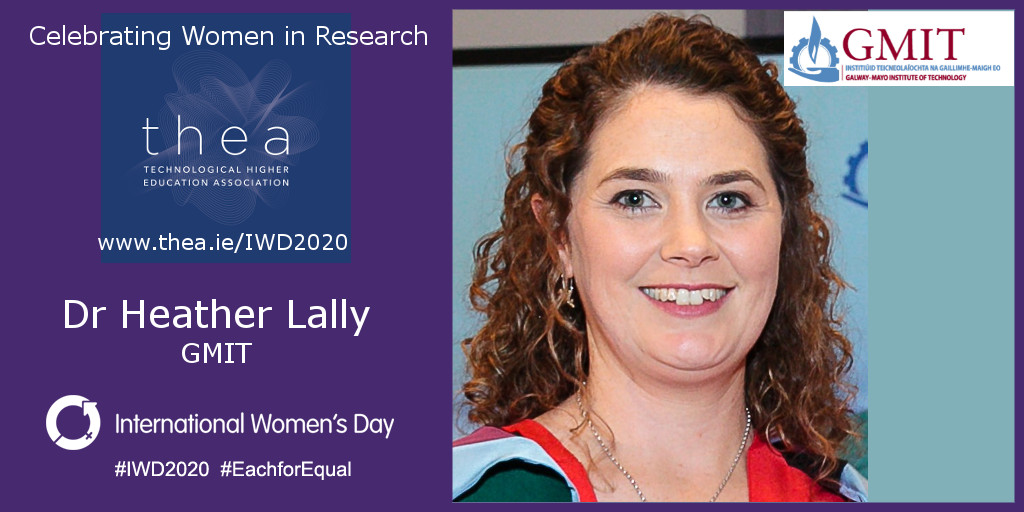 International Women's Day: Dr Heather T Lally, lecturer in freshwater ecology and biology on the BSc (Hons) in Applied Freshwater and Marine Biology at Galway-Mayo Institute of Technology
In 2019, Dr Lally was awarded the GMIT Presidents Award for Teaching Excellence for her contribution to teaching and learning practice at GMIT. She is also an Athena Swan Champion within the Department of Natural Sciences and sits on the GMIT Athena Swan SAT committee.
Since joining GMIT in 2013, she has become an established researcher in the Marine and Freshwater Research Centre (MFRC) and is principal investigator on a number of key projects including the application of drones to take water samples, and developing conservation and management tools for the long term protection of oligotrophic lakes.
Heather has a BSc (Hons) and PhD in Environmental Science from National University of Ireland Galway (2005 & 2011 respectively) and a Diploma in Teaching and Learning from GMIT (2019).